Dates

---


​FREE Workshop Dates 2016

Dance With Me (child and Grown-up)

​

Fall Semester 2017
Start date: September 2017
End Date: January 2018

Spring Semester 2018

Start date: February 2018
End date: June 2018

Summer Semester 2018

Start date: July 2018
End Date: August 2018



Other Information

---


​Private Lessons

Either in a studio or in the comfort of your own space, we offer private lessons to any dancer in most genre's including ballet, jazz, tap, and hip-hop. Please contact us for more information.

Play Dates and Parties

Princess Tea Parties:

Is your princess having a birthday soon? No better way to celebrate than a Princess Tea party fit for royalty! Please contact us for more information.

Private Ballet Parties:

Transform your home space, rooftop, or patio into a dance studio or stage. Choose from a variety of dance activities, class structures, costume dress-up, and dance games for your little one's special occasion!

Please contact us for rates and more information.

Powered by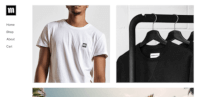 Create your own unique website with customizable templates.